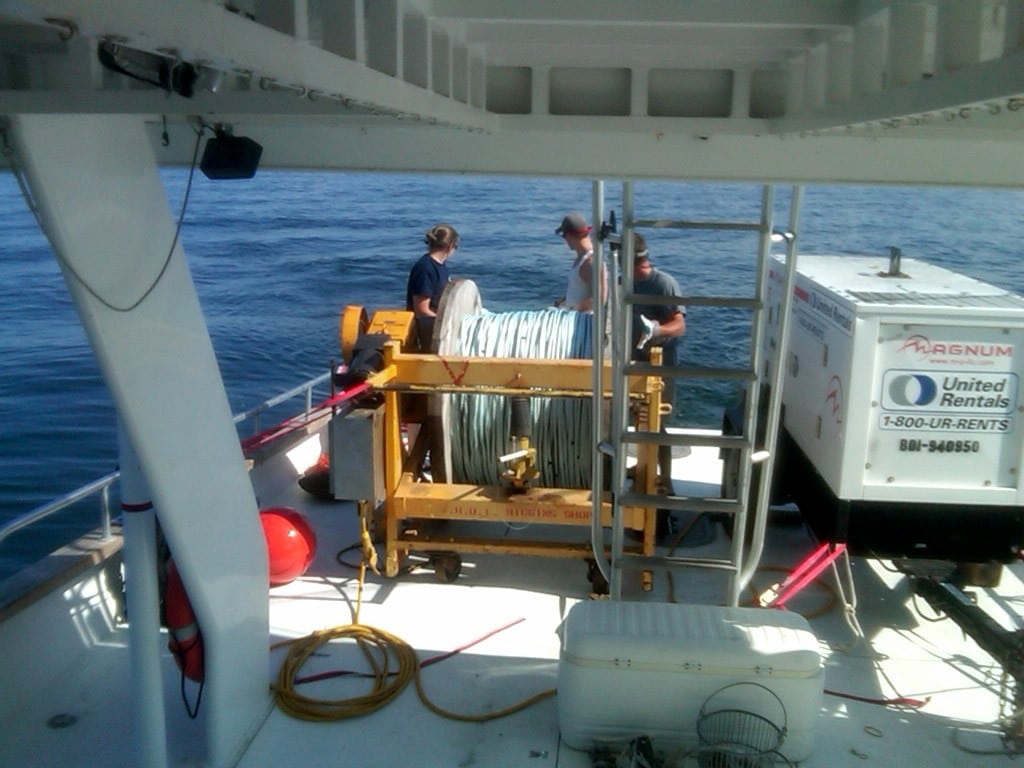 Coastal Research
Coastal research is a viable and necessary commodity in today's global marine community. Ryan Marine Inc. has the vessels and experience with ROVs, AUVs, multibeam, ADCP, side scan, bottom sampling, fixed subsurface deployments and much more to help you complete your coastal projects economically and safely.
Deployment & Recovery
Ryan Marine's vessels have a 100% safe success rate with over 5000 launches and recoveries of ROVs, AUVs and UUVs. With multiple LAR systems, Ryan Marine�s vessels have become the go-to support platforms. Crane service.
Dive Tending
All of Ryan Marine's vessels are equipped with custom dive ladders and easy access for the divers. We have years of experience getting divers on the marked targets. All of our vessels are also capable of three point moorings for tethered diving.
Crew Movement
MV R&R is the perfect vessel to move any type of crew from point A to B. She has a capacity of 49 passengers with comfortable and well equipped accommodations. With a cruising speed of 18-20 Knots she can get your crew there in a timely fashion.
Towing & Salvage
Ryan Marine's captains and crew all have several years salvage operations under their belts. From simple groundings to raising small vessels off the bottom and a well equipped equipment pool we get the job done right and timely.
Construction Support
With our multitude of vessels and equipment pool Ryan Marine Inc. is a great fit to help assist the largest construction projects from bridge building to dredge support and small barge movement.
Site & Project Management
With our vast experience in a multitude of marine projects, Ryan Marine Inc. will help consult and or manage your on the water projects in a professional, experienced and economical manner.